Xavqior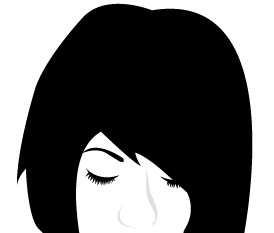 Top Friends
About Me
I am neither a male nor a female, neither am I a shemale nor a heshe. I like to spend my free time designing webpages or illustrating things that I like. I am your ordinary human being with an ordinary pair of beautiful eyes, an ordinary beautiful nose, and an ordinary pair of beautiful lips. I think, I feel, I sleep and I eat like any other ordinary human being does. I grow a little younger and a little more charming on every 23rd of January.

I like to venture out on my own and explore the world for great ideas and works, even if it may be in my imaginations or a sandcastle built in my dreams. My inspirations and motivation come from my family, friends and fellow mates who share the same passion for design. They are the greatest things alive, just like the seven wonders of the sea. Except they have a pair of eyes, a nose, and a pair of lips.

One day, I hope to meet someone influential and inspirational. Someone who is charming enough not to knock me off my senses and sweep me off my two-inched feet.
| | |
| --- | --- |
| Gender | Female |
| Age | 18 |
| Ethnicity | Asian |
| Interested in | Both |
| | |
| --- | --- |
| Music | coldplay, muse |
| Movies | walle, ironman, stardust, the matrix trilogy, constantine, transporter 2 |
| TV | grey's anatomy, desperate housewives, prison break |
| Books | the apprentice, the sinner, can you keep a secret, digital fortress, deception point |
Statistics
Web Skills
HTML, CSS, Photoshop, ImageReady, Flash, Windows